Get the newsletter!
Anti Diet CEU straight into your inbox.
Do you have questions that you would like answered? Send a webinar request!
Do you have weight-inclusive and Anti-Diet CEUs for the curious professional? Listing in this resource does not indicate endorsement in either direction.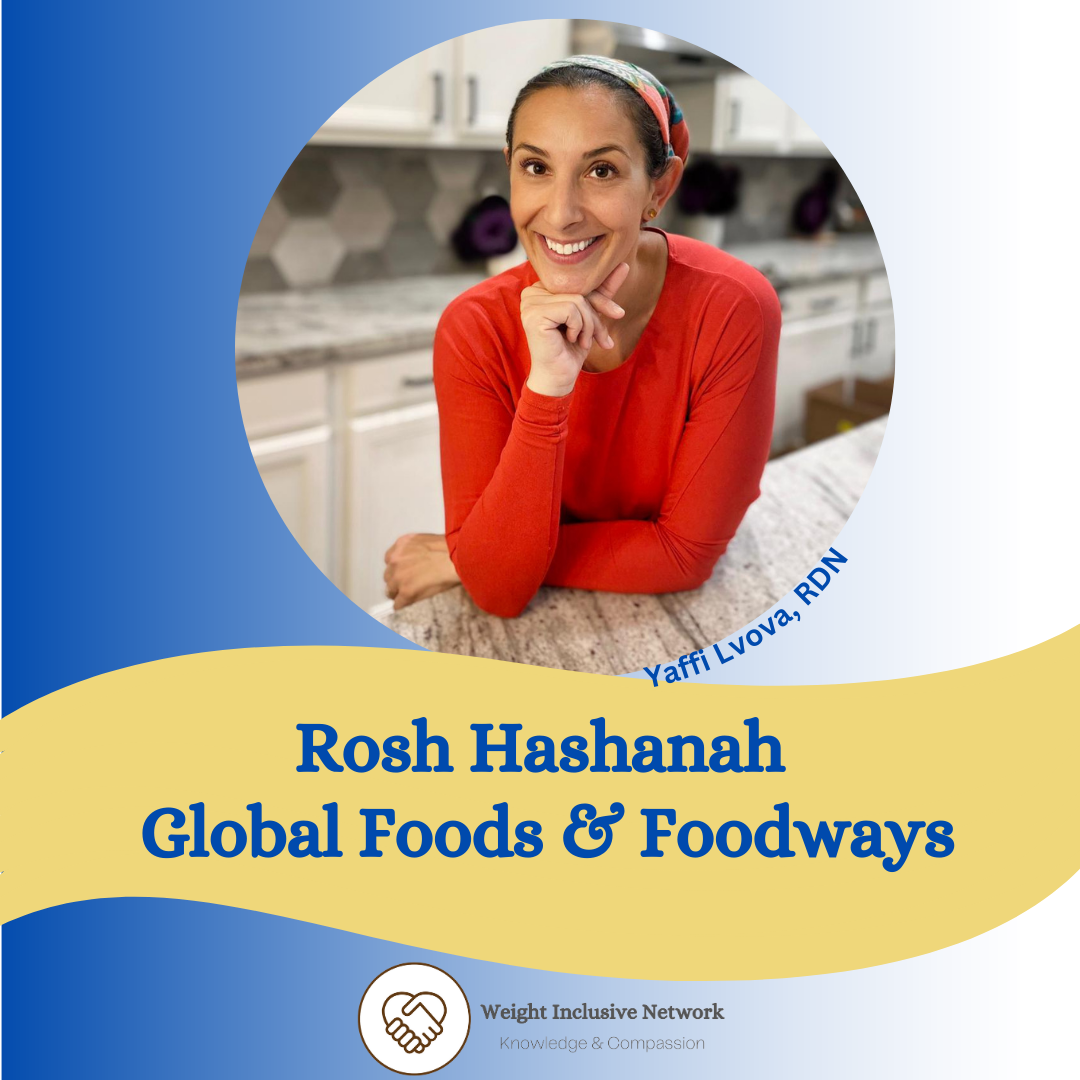 September 12th, 10am PT, 1pm ET
Rosh Hashanah
Global Foods & Foodways
Jewish food is more than matzoh balls and latkes! Get your Rosh Hashanah passport stamped in six different cultural regions while learning about how ingredients traveled and built the culinary customs observed today. This is a pretty deep dive into Jewish food history and foodways.
This webinar approved for 1.25 CEU for RDs and DTRs through CDR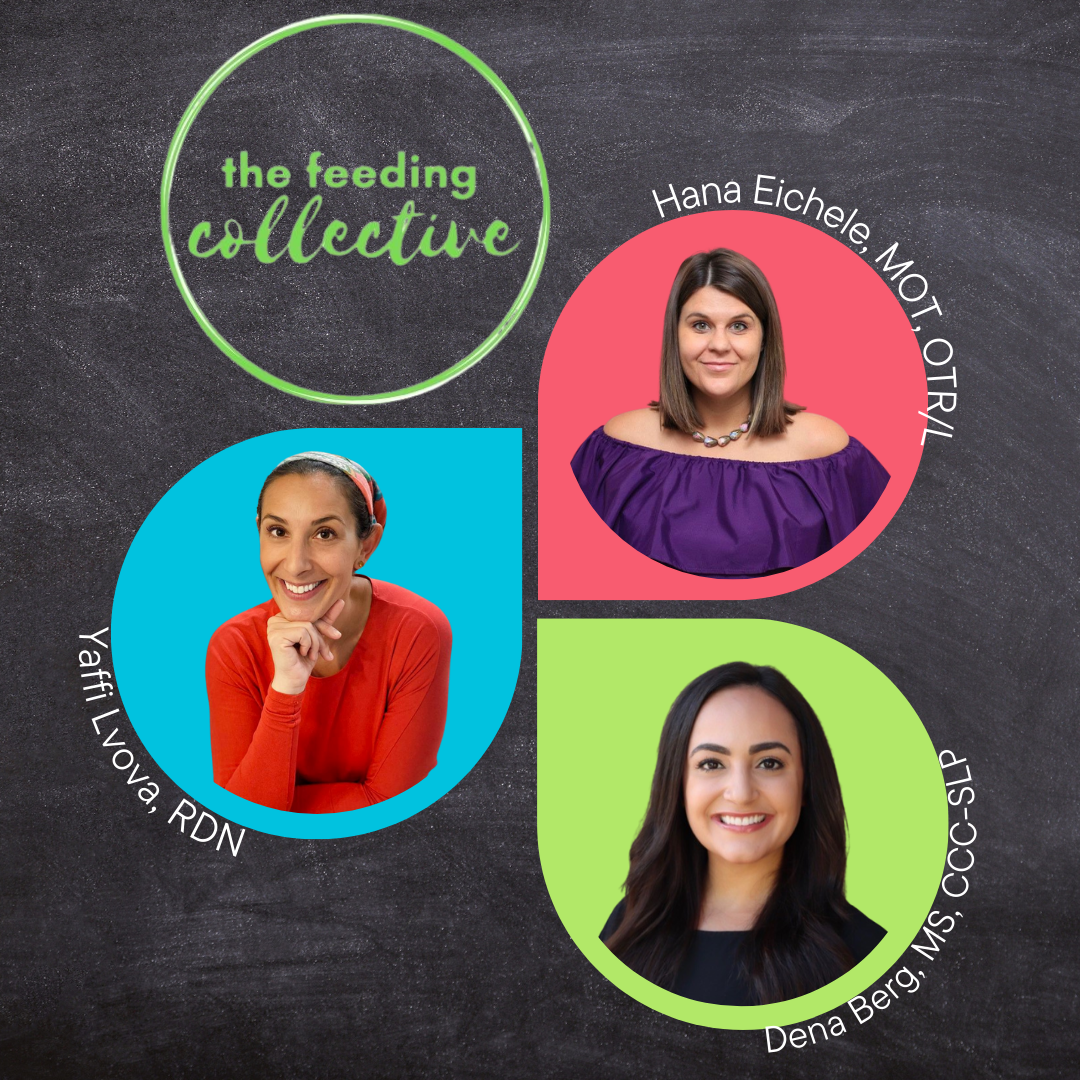 Pending rescheduling
Dynamic Assessment: Developing Individualized Care for the Feeding Therapy Client
Sometimes the protocols just don't meet the client's needs. This webinar will address how the feeding therapist can develop their own assessment tools and approaches to meet the needs of each unique client.
This webinar is pending approval for 1 CEU for RDs and DTRs through CDR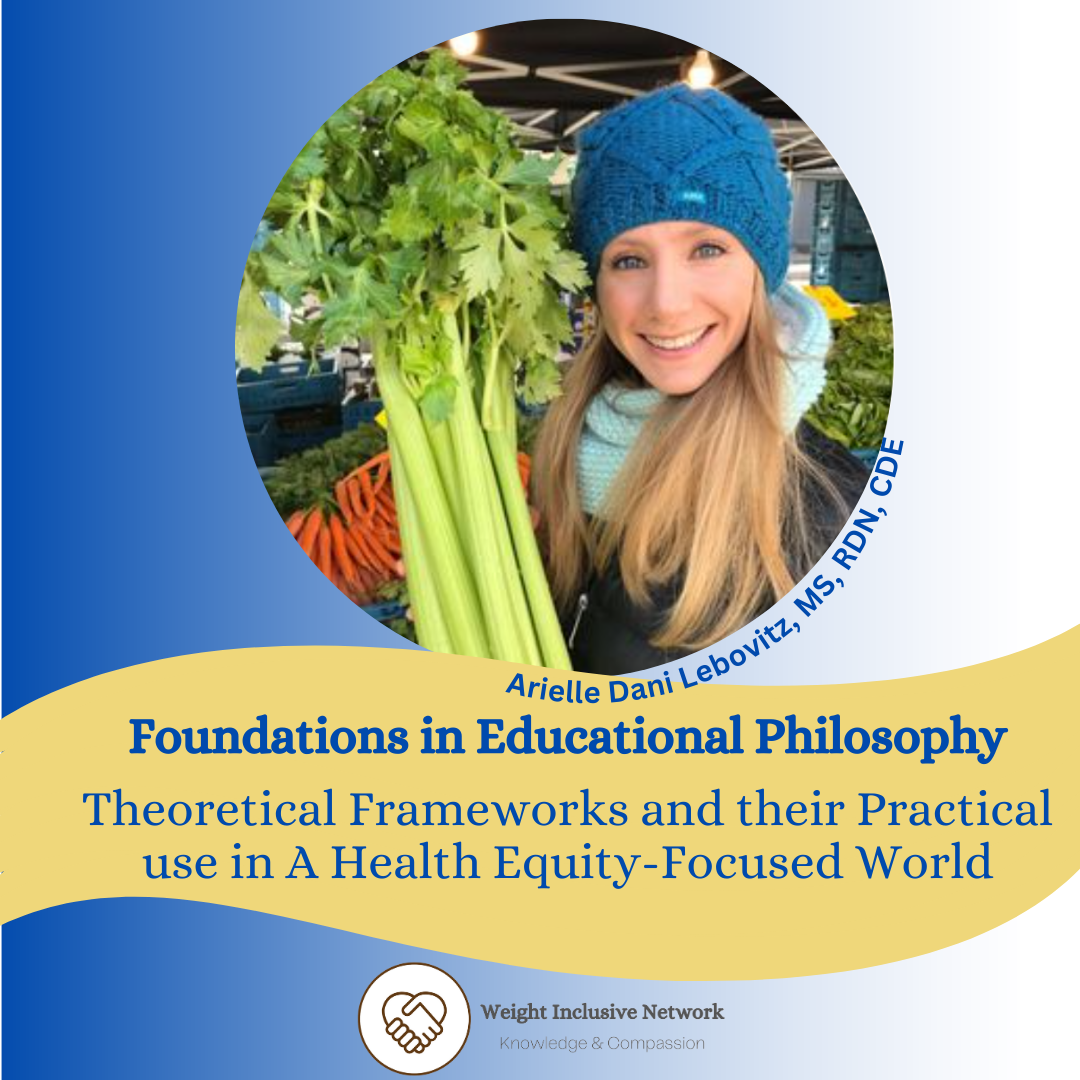 Pending rescheduling
Foundations in Education Part III
Nutrition education for kids is a very sticky subject. Part I focused on the neurobiology of education. Part II focused on racism, implicit bias, and equity in nutrition messaging. Part III will build on these while educating on inclusive and developmentally appropriate food education and the creation thereof.
This webinar is approved for 1.25 CEU (each date) for RDs and DTRs through CDR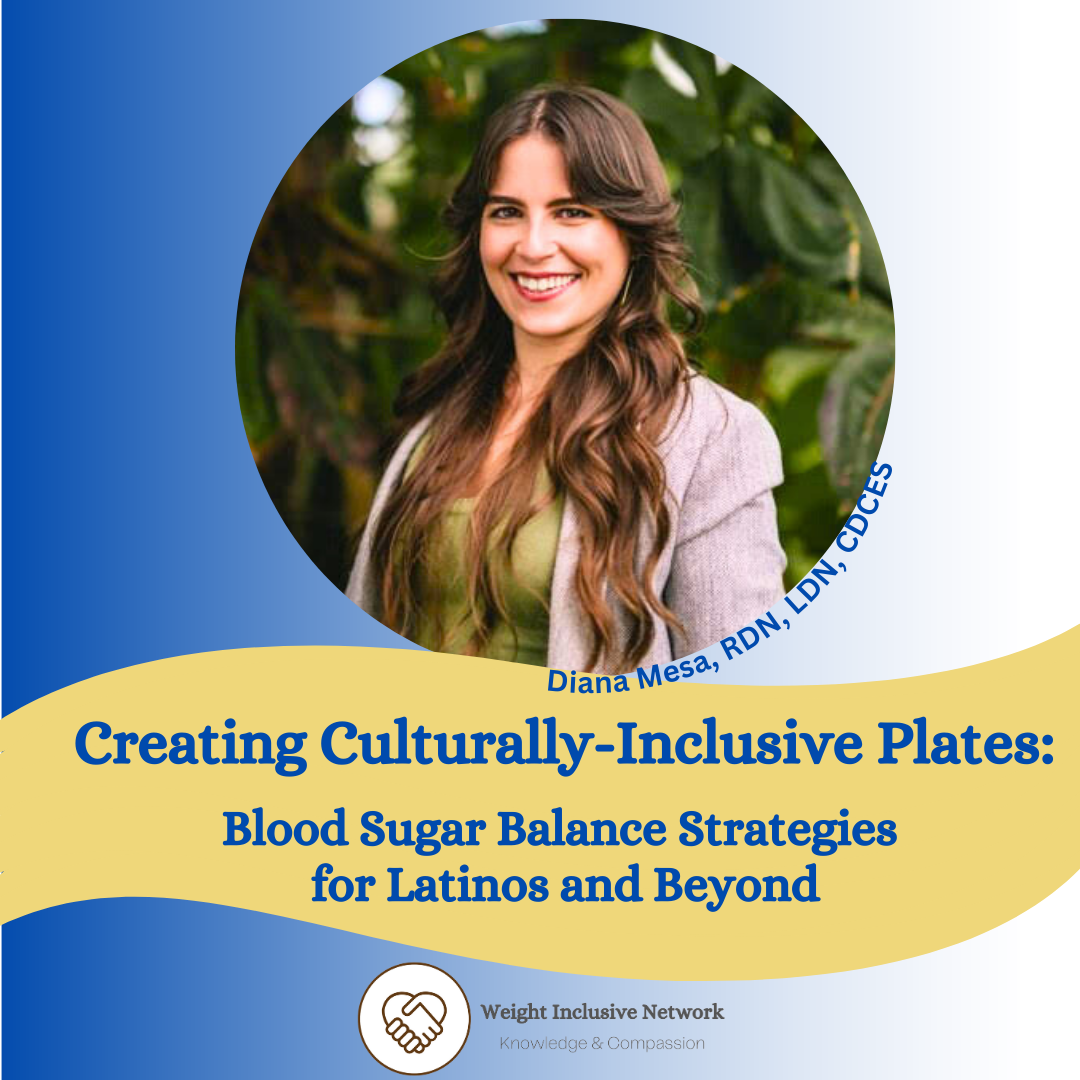 October 3rd, 10am PT, 1pm ET
Creating Culturally-Inclusive Plates: Blood Sugar Balance Strategies for Latinos and Beyond
Diana Mesa, of En La Mesa Nutrition, is passionate about culturally appropriate diabetes education. In this webinar, the participant will learn how to effectively interact and build meaningful relationships with their diverse audiences
This webinar approved for 1 CEU for RDs and DTRs through CDR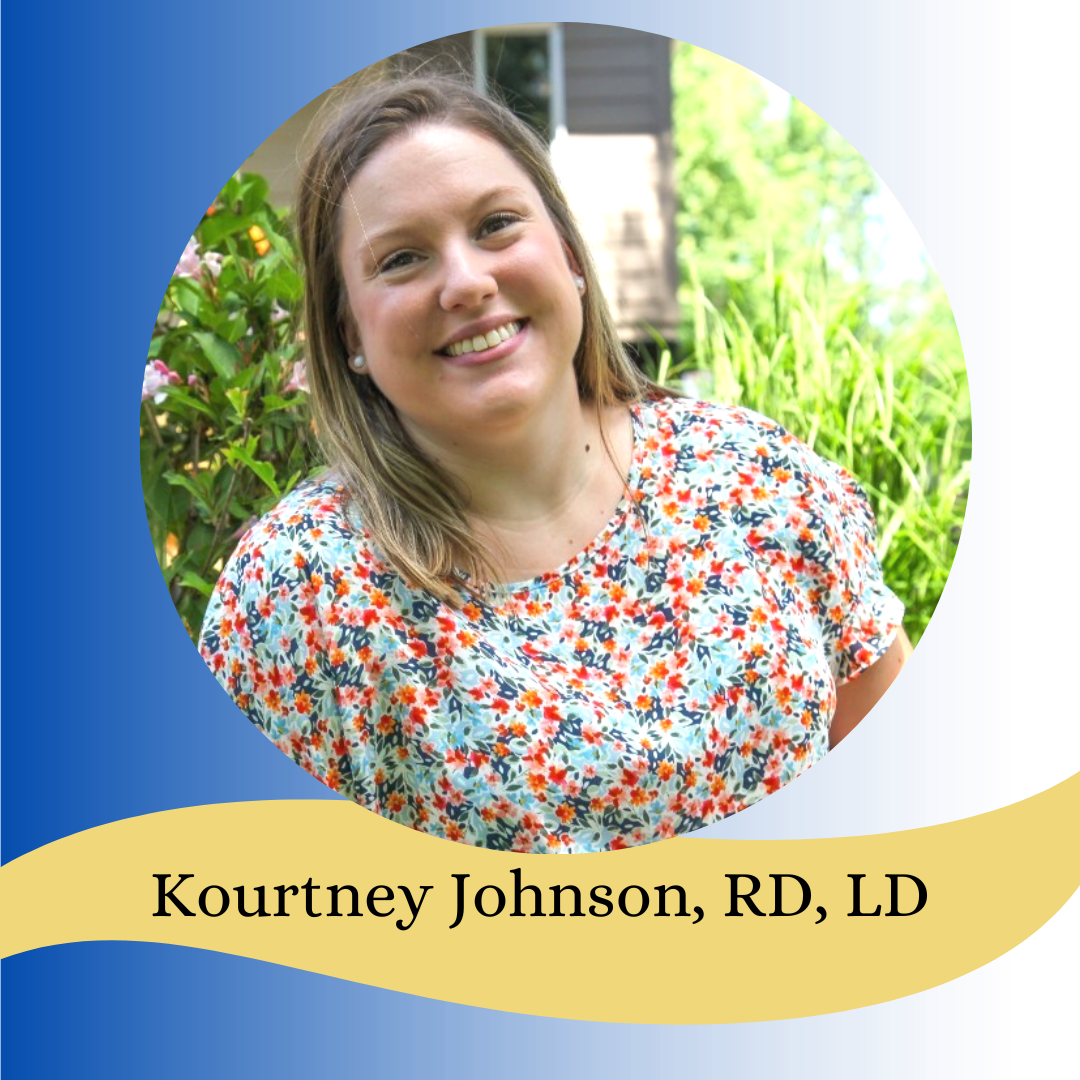 Body Image Work: Counseling and Misconceptions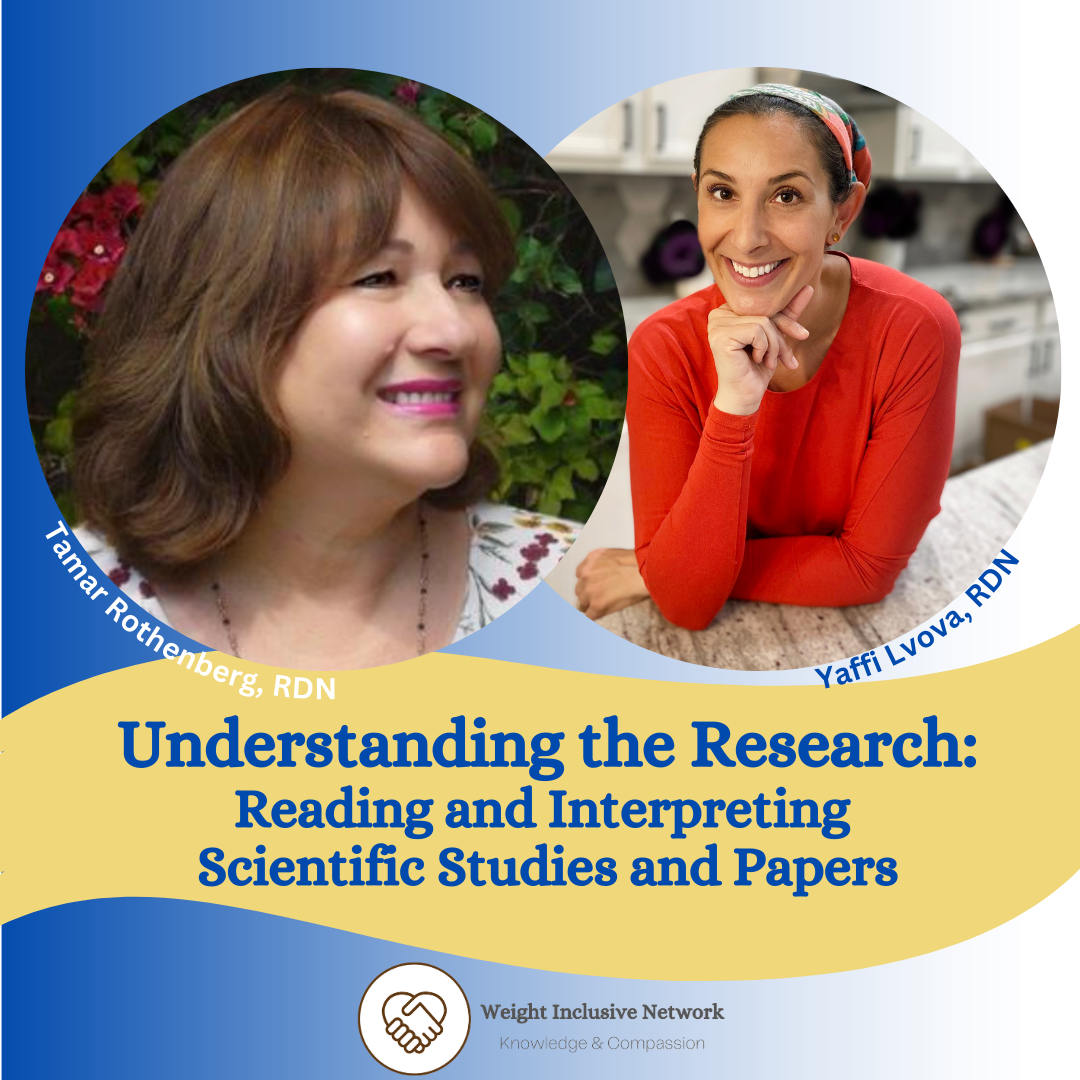 Understanding the Research:
Reading and Interpreting Scientific Studies and Papers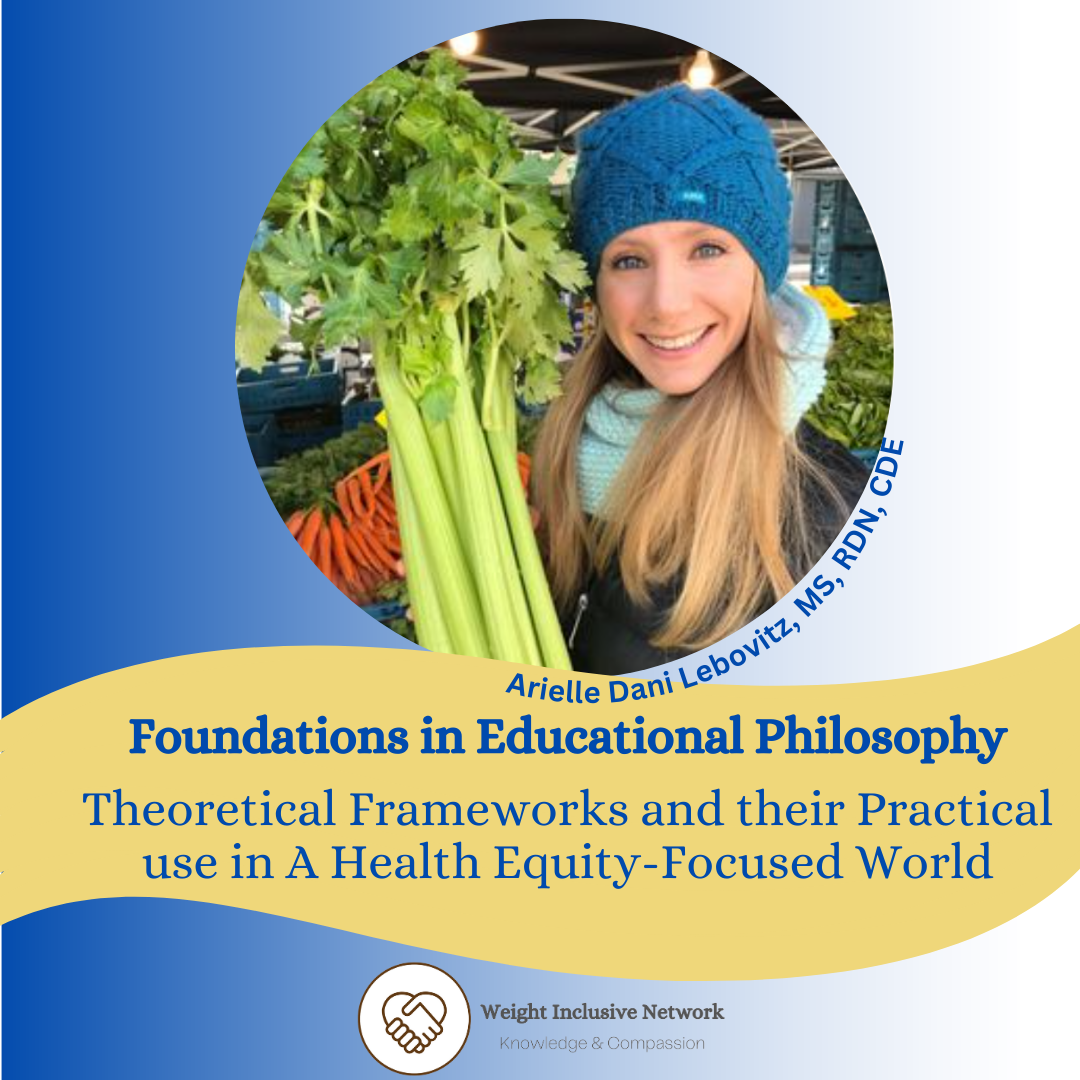 Foundations in Educational Philosophy
part 1: foundations in educational psychology
part 2: systemic racism and implicit bias
part 3: coming soon!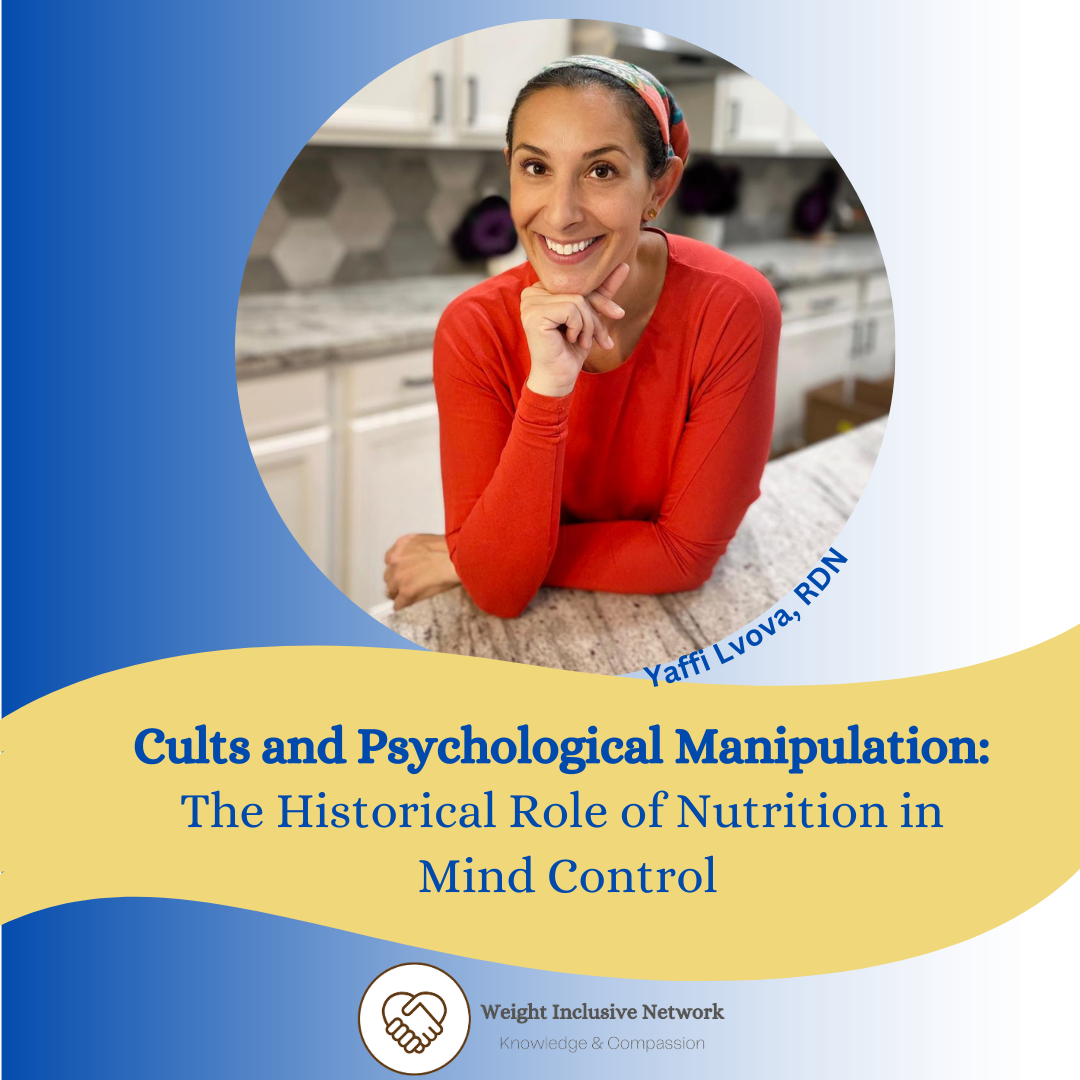 Cults and Psychological Manipulation: The Historic Role of Nutrition in Mind Control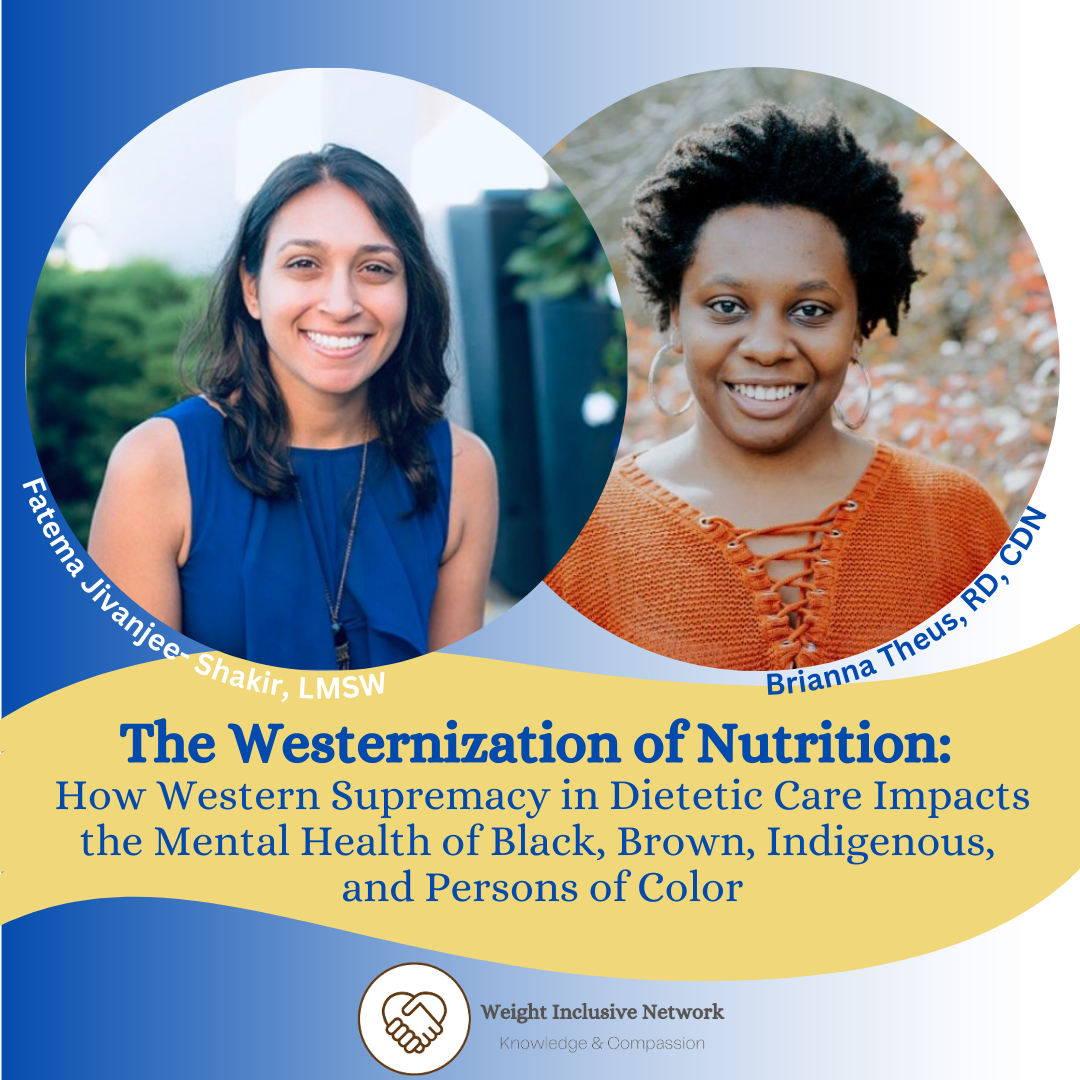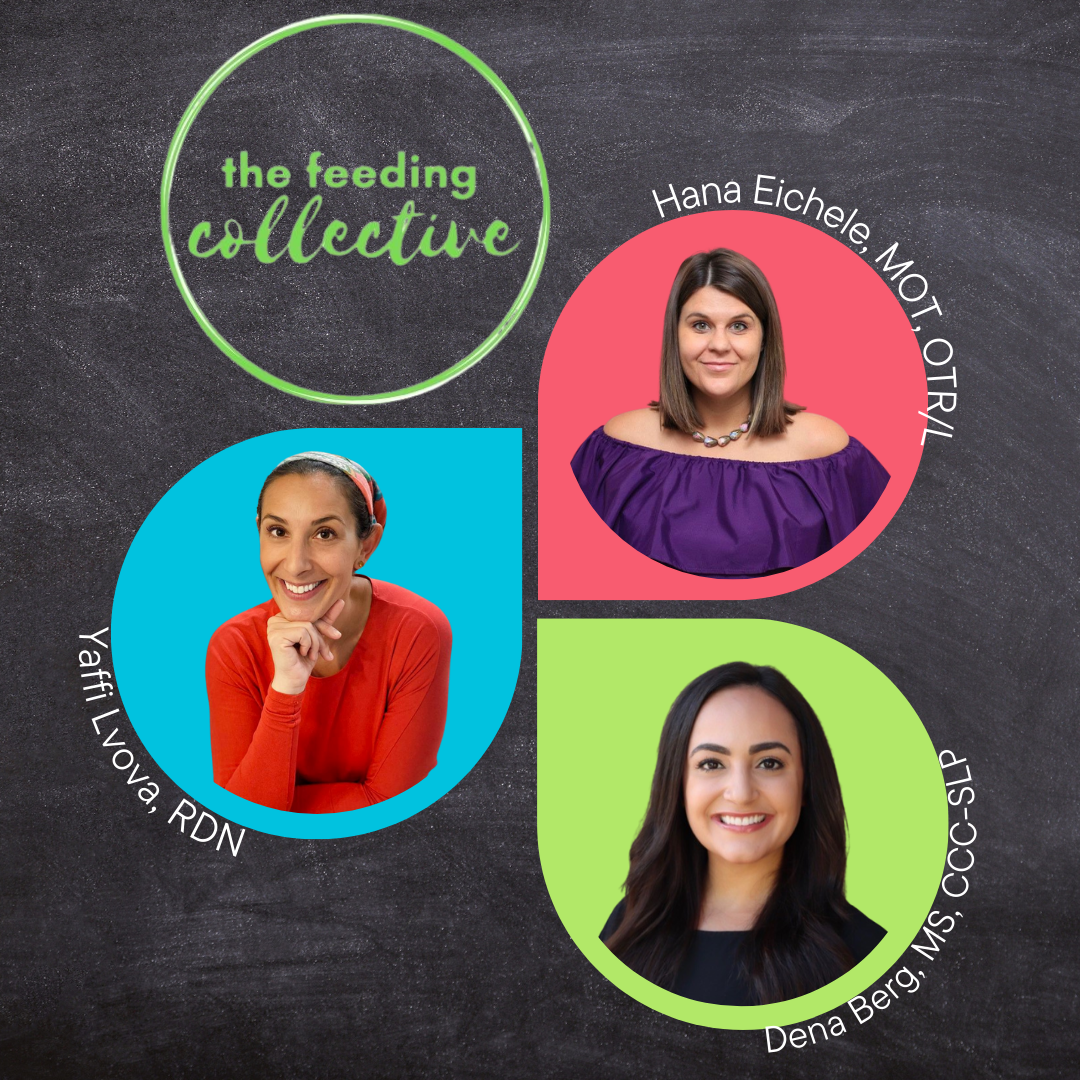 Responsive Feeding with the feeding collective: An SLP, an OT, and an RD all walk into a kitchen…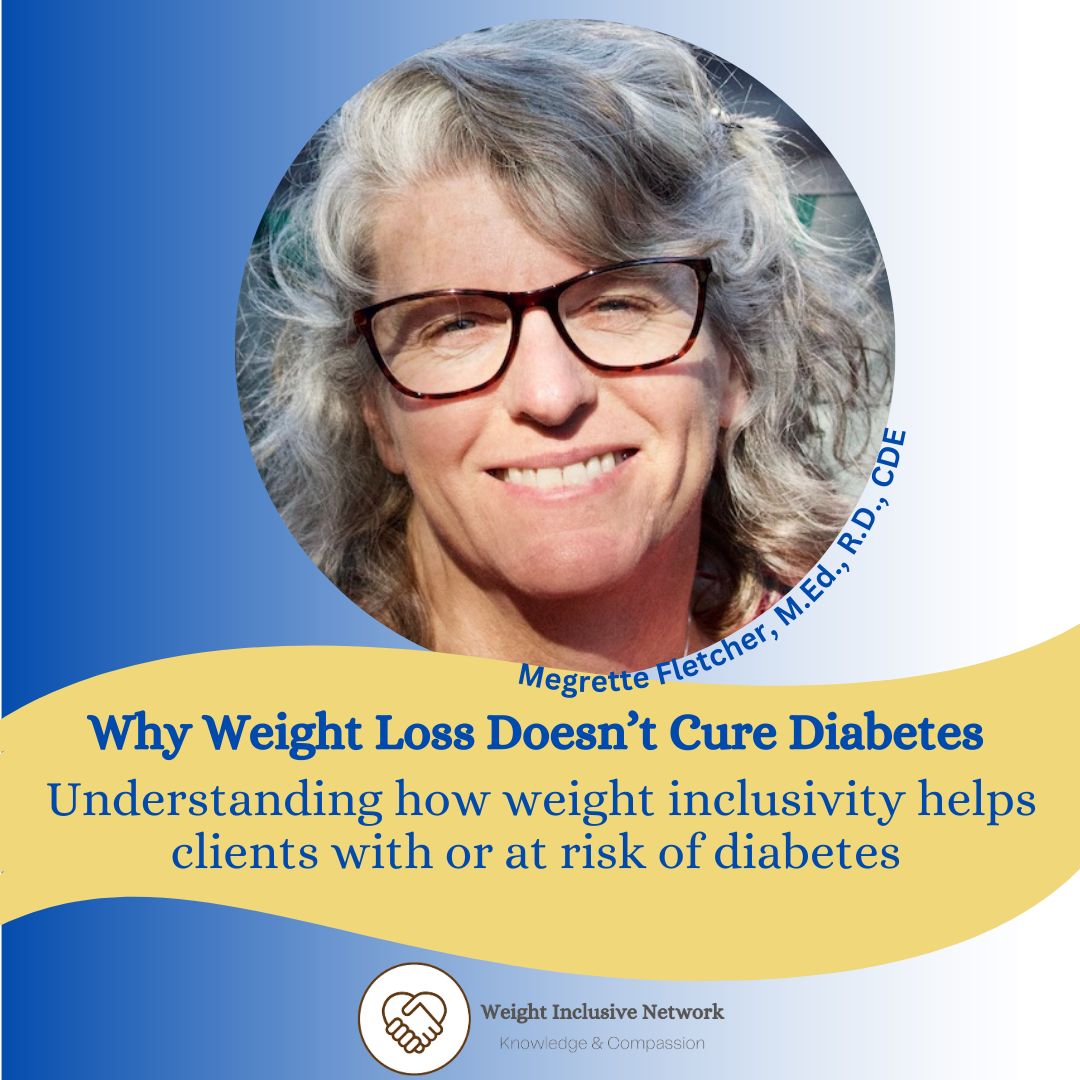 Why Weight Loss Doesn't Cure Diabetes: Understanding how weight inclusivity helps clients with or at risk of diabetes
Beyond Individual Behaviors: The Role of the Social Determinants of Health for the Latine Community​​​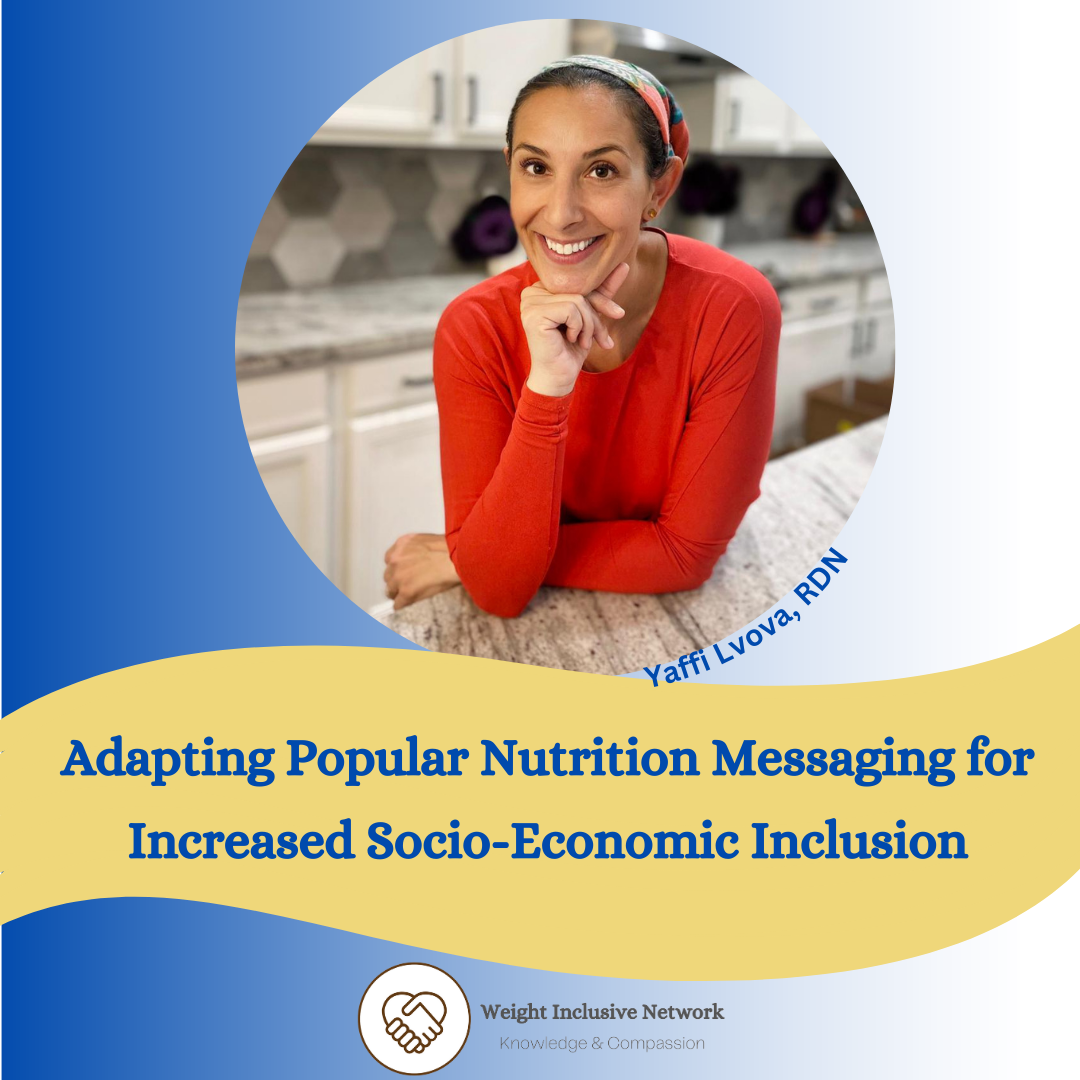 Adapting Popular Nutrition Messaging for Increased Socio-Economic Inclusion

Self-Determination Theory as a Theoretical Framework for a Responsive Approach to Child Feeding
Live event broadcast February 23rd, 9am PT/12PM ET
Read the white paper (here). Then come together to review and discuss as a group.
Relational Approach to Picky Eating
Live event broadcast April 20th, 9am PT/12 ET.
Read the paper (here). Then come together to review and discuss as a group.
The relationship between diet/nutrition and the mental health of
immigrants in Western societies through a holistic
bio-psycho-socio-cultural lens: A scoping review
Live event broadcast September 5thh, 10am PT/1pm ET.
Read the paper (here). Then come together to review and discuss as a group.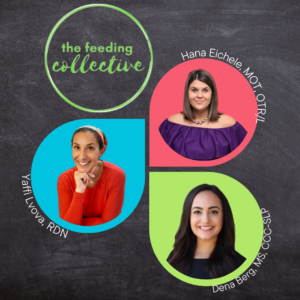 the feeding collective: Dena Berg, SLP, Hana Eichele, OT, and Yaffi Lvova, RDN provide a multidisciplinary approach to Responsive Feeding.
Check out our webinars (and keep checking! We plan to add 6 per year!) Soon there will be webinars, supervision, and a guidebook for the feeding professional. Stay tuned!