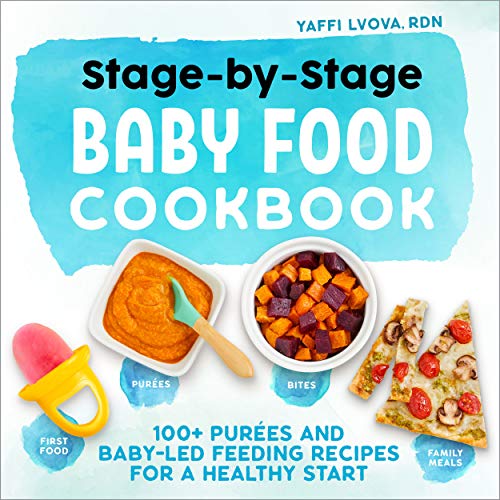 Stage-By-Stage Baby Food Cookbook: 100+ Purées and Baby-Led Feeding Recipes for a Healthy Start
Healthy food, healthy baby—recipes and tips for introducing solid food at every stage
Build your baby's nutrition on a solid foundation with healthy, homemade food you can feel confident about. Whether your approach is baby-led feeding, chunky or smooth purées, or a combination of both, the Stage-by-Stage Baby Food Cookbook is a complete guide to introducing your infant to solid foods.
In this well-designed baby food cookbook, you'll discover delicious and nutritious recipes that are organized by three growth stages from six months to 12 months, plus additional baby-led feeding recipes for 12 to 18 months and 18+ months. From thin purées all the way to finger foods and beyond, the meals in this baby food cookbook can be tailored to fit your baby's needs and comfort level.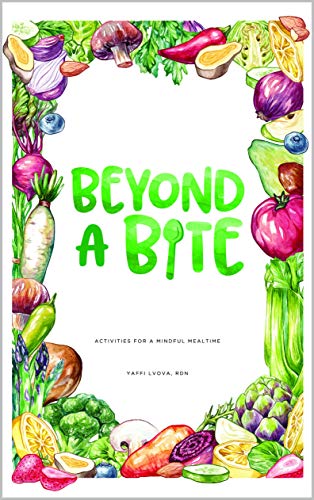 Beyond a Bite: Activities for a Mindful Mealtime
What is Mindfulness? How can we teach our children to enjoy, rather than fear, food?
Would you like to decrease stress at the table?
Do you want to know how you can keep your kids at the table longer?
How can you encourage a healthy relationship with food?
Join Yaffi Lvova, RDN for 10 mindfulness exercises, designed to help bring your focus back to the simple joy that is food. These simple activities, which require little to no preparation, will help children and adults remain interested and engaged at the table, creating positive interactions at the dinner table.
What a wonderful gift to experience with your child.