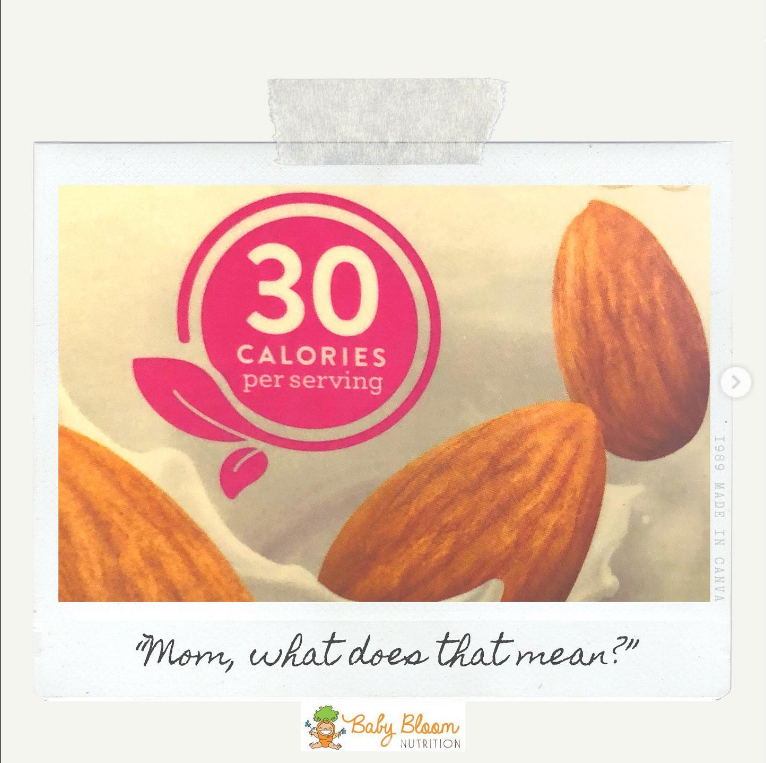 Should I teach my kids how to read a nutrition label?
No… But if they ask questions, here is how to be best prepared.
Teaching nutrition to kids is not as easy as we often think.
Kids are little sponges. They hear and understand so much more than we give them credit for, but they also think in black and white. Nuance is as popular with kids as it is on social media–nonexistent. When a question like this comes up, it's best to handle it head-on, in an age-appropriate way.
I encourage you to answer nutrition questions in an honest, positive, science-based way, but also in a way that supports empowerment and a child's drive to be independent.
The images below will help you understand how you can address this simple and innocent question according to your child's age and development.
The takeaway here is positivity. There is no need to frame foods or nutrients in limited binary ways, such as good and bad, or even healthy and not healthy. Some foods give back nutritionally, and others give back in other ways. But all foods fit, and all foods fill a need.
Translation? Foods are different from each other biologically, but not morally. Cookies don't give back to the body in the same way that a salad does, but neither choice makes you a good or bad person.
Connection, nostalgia, and culture all lead us to eat foods that provide something aside from the straight biology of nutrition. And this is wonderful! Let's start to pass this message to our kids.