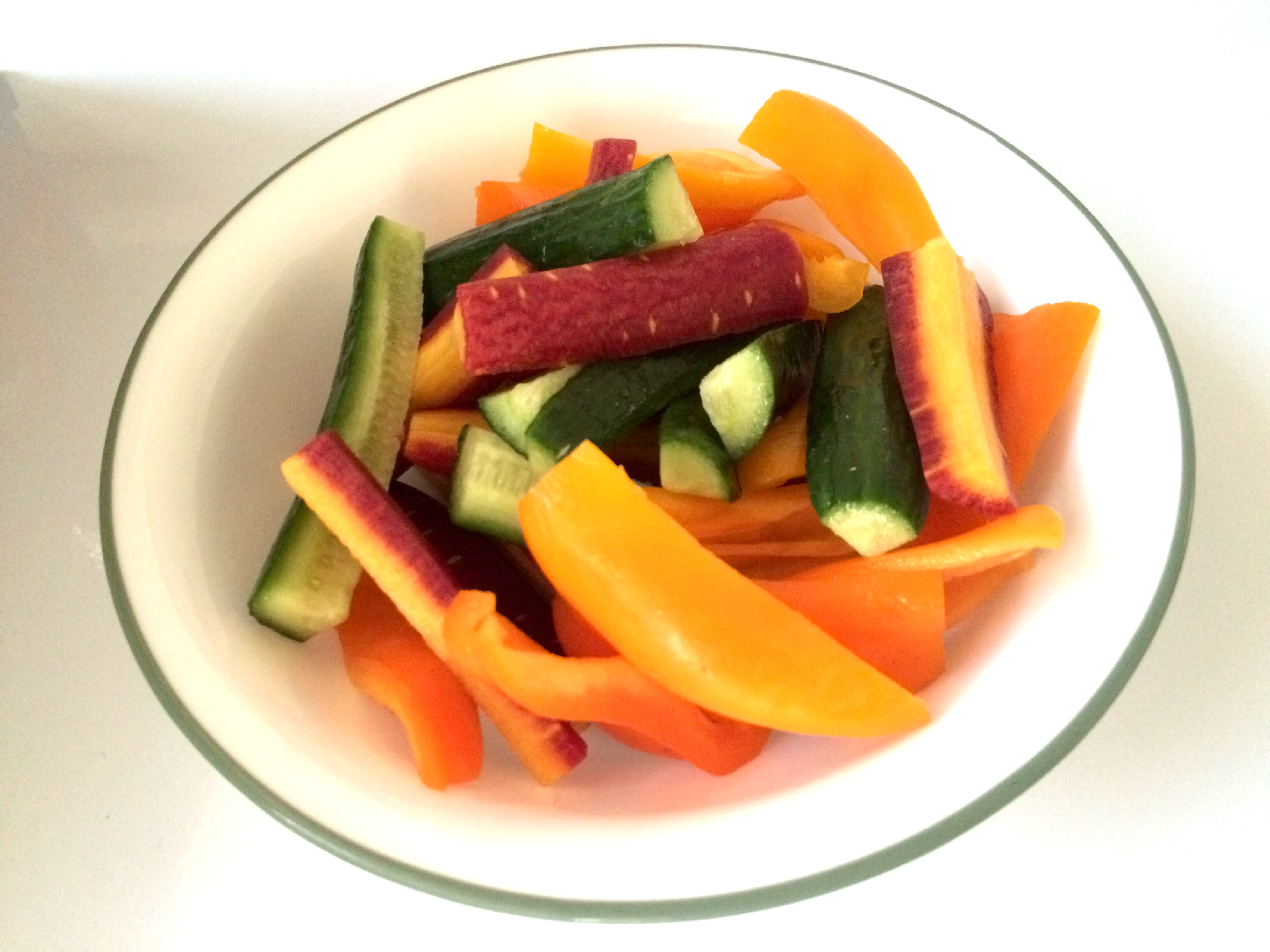 Did you forget
a 

veggie

 wit
h dinner? Or maybe you killed the broccoli while tending to a potty training toddler? 
Crunch
 bowl to the rescue! Any crunchy veggies in your fridge get sliced and thrown in a bowl. Kids love to 
crunch
!
Have a selective eater? Play my favorite mealtime game "1, 2, 3 Crunch!" Just hold up some thing crunchy and delicious, count, and crunch after 3! It's direct engagement with your kids, which they love.
Here are some crunchy ideas for your bowl!
Carrots     cucumbers     peppers     celery     snap peas     jicama     raw broccoli     asparagus     raw cauliflower     
radishes     green beans
What else would you add? Comment below!